Milk | How Fat Cats Get the Cream
Eight-and-a-half minute documentary exploring the challenges facing dairy farmers. Produced for final-year assessment project at university.
-
Organised and edited by Sedge Beswick and Harriet Pinnington, Saul Morgan is the photographer, and Haydon Hill & Ciaron Vieyra are the models.
-
Hooliganism | 'The English Disease'
Has football hooliganism really gone away? Documentary looking at the role of technology and how it plays its part in the fight against what has become known as 'The English Disease'.
-
Video report from Game City 2008. Interviews with the creators of Goldeneye, and plenty of Zombies.
-
Terry Wogan Announces Resignation
A news package I helped produce whilst at the Press Association. I interviewed Terry Wogan and Jeremy Vine, not bad work for the work-experience lad! Certainly beats making the tea!
-
Public Performance Licenses Putting Pressure on Small Businesses
News-day package for coursework. Lots of small businesses are suffering in silence after being hit by demands for public performance licenses just for listening to the radio.
-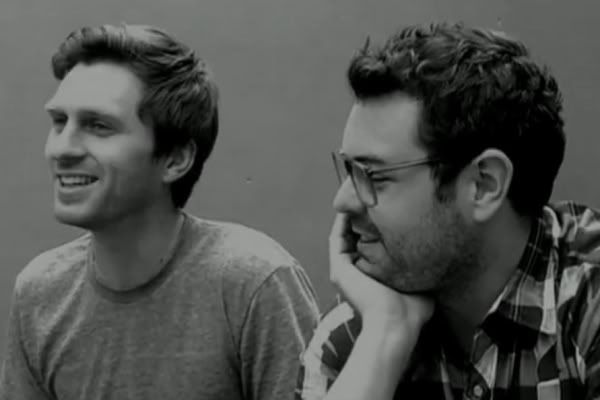 Athlete | Interview for NG-Magazine.com
Interview with Joel & Steve from Athlete, pleasantly punctuated with clips from their latest gig at Nottingham's Rescue Rooms.
-
Metronomy | Interview on the Roof
Interview with up and coming electro-pop-rock band Metronomy.
-
The EU Cookbook | A Europolitical Cooking Show
Cooking programme I directed and edited at EYMD 2008, Featuring esteemed Belgian TV chef Piet Huysentruyt, MEP Frieda Brepoels, and EU policy speech writer Mike MacKenzie.
-
One of the early podcasts for NG Magazine, done in my first=year at Uni. Shot and edited in around 4 hours.
-
Beer Festival at Nottingham's Canal House
A slow news-day in Nottingham.
-
I was tasked with creating a series of rushes for Notts County to use in a series of podcasts. Here's a short sample.
-
David Cameron Vows to Cut the Cost of Politics
A package I helped film for the Press Association. Cameron pledges to cut the cost of politcs, by taking tofu away from the Lib Dems no less.
-
Jermaine Jackson Launches MJ Tribute Concert
Another news-package I helped produce whilst at the Press Association.
-
An interview with an awesome beatboxer who's trademark is to use a loop pedal in order to create complex songs using only his voice.
-
Licensed under a Creative Commons Attribution-Non-Commercial-No Derivative Works 2.0 UK: England & Wales License. Permissions beyond the scope of this license may be available from the author.